The Best Father's Day Cocktail Recipes
Father's Day is a very special occasion and a great opportunity to have a party at home with just your family members since we can't really invite people during the quarantine. And even if you're not quarantined with your family, ZOOM parties are saving every celebration these days. 
Now, we all know that a party calls for cocktails, for which we will give you some great recipes. Switch up the classic canned beer and make Dad feel special with these deliciously refreshing cocktails. 
Moscow Mule
If the weather gets very hot this Father's Day, then Moscow Mule is just the perfect cocktail to freshen up Dad. This recipe is very refreshing since you use a lot of lime and actually quite delicious although its vodka-based, not to mention how quick and easy it is to make. So there's nothing keeping you from choosing Moscow Mule for this year's Father's Day. 
Ingredients 
Vodka

Lime juice

Ginger beer
Instructions 
Fill your glass with crushed ice.

Then add your vodka.

Squeeze your limes, and add in the juice.

Then just top everything off with ginger beer.

Give it a stir and add a pretty garnish

Serve while it's fizzy and icy-cold!
Ready Fire Aim
If you are not doing a BBQ this year, then you just have to make this cocktail because it captures that essence, sans open flame and meat sweats. Dad will love how Mezcal provides the smoky backbone, while a pineapple and shrub syrups add sweetness and heat.
Ingredients
1 3/4 oz Joven mezcal

1 oz Honey-pineapple syrup

3/4 oz Pineapple juice

1/2 oz Fresh lime juice

3 dashes of shrub

Garnish: Ground pink peppercorn
Instructions 
Add all ingredients into a shaker with ice and shake.

Strain into a chilled cocktail glass.

Garnish with a grind of pink peppercorn.
Grilled Peach Whiskey Smash
This cocktail has it all; It's refreshing through the mints and the basil, yet sweet through the grilled peach and rich thanks to the whiskey added to these flavours. It's perfect for a hot summer day and absolutely essential for Dads who love whiskey. 
Ingredients
1 small peach or 1/2 of a large peach, pitted and quartered

½ lemon

2 fresh basil leaves or 4 fresh mint leaves

1 tablespoon honey

2 ounces (1/4 cup) bourbon

Ice cubes

3 ounces (6 Tbsp.) club soda, chilled
Instructions 
If desired, place peach quarters and lemon, cut sides down with your chef's knife, on the greased rack of a covered grill directly over medium heat. Grill 5 minutes or until browned, turning peach quarters once.

In a cocktail shaker combine peach quarters, lemon half, basil, and honey. Use a muddler or the back of a spoon to crush the fruit and release juices. 

Add bourbon and ice cubes; cover and shake until very cold. Strain into an ice-filled glass. Top with club soda.
Spicy Margarita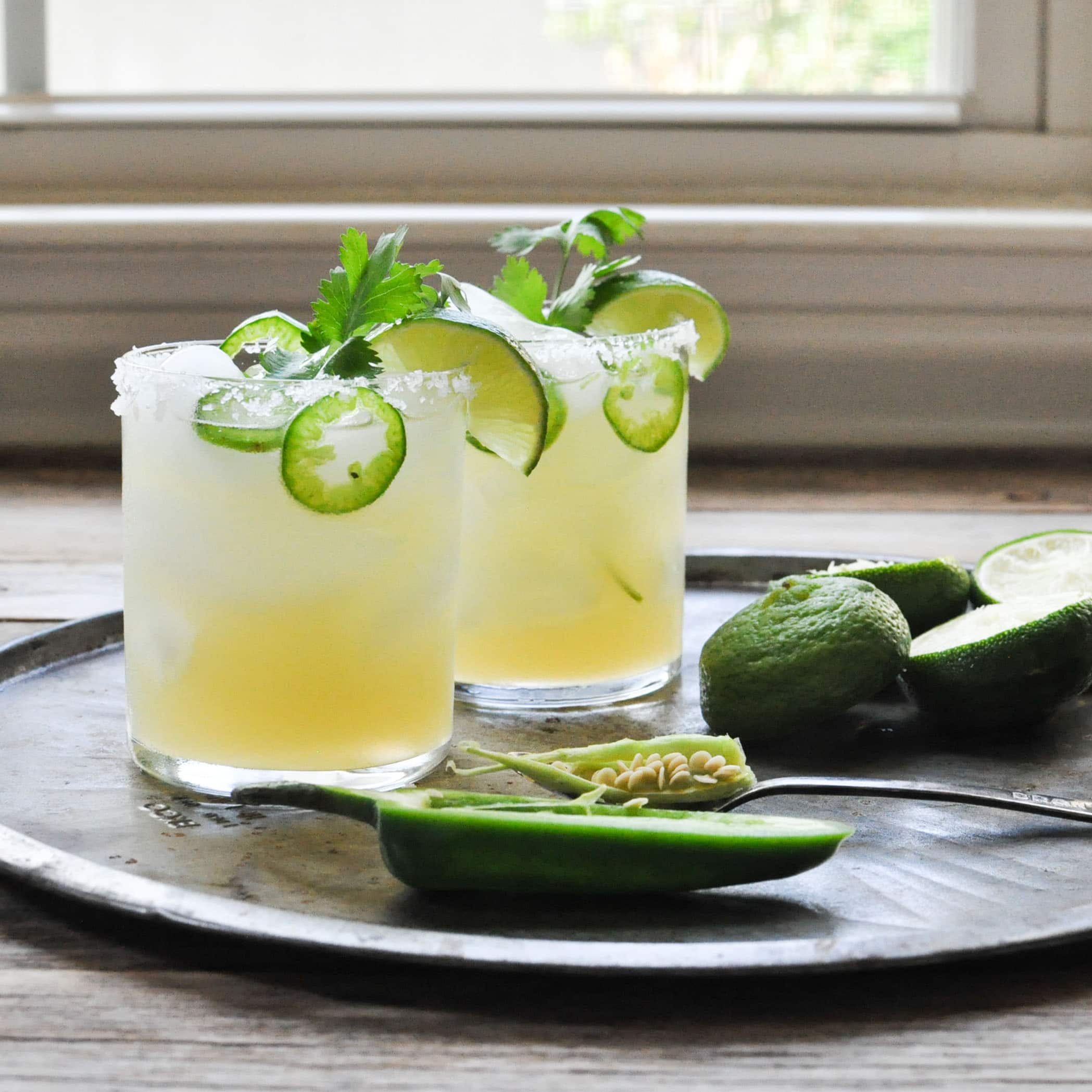 This Mexican-inspired cocktail is the right choice if your Dad loves hot food and drinks. Jalapeno peppers balance out the sweet OJ and citrus soda for a well-balanced beverage ideal for a Father's Day dinner.
Ingredients
2 fresh jalapeño chile peppers, halved and seeded if desired

3 cups fresh orange juice

1 ½ cups silver tequila

¾ cup orange liqueur

⅓ cup agave nectar

⅓ cup fresh lime juice

1 ½ cups grapefruit or citrus soda

Lime wedges

Chili-lime salt or kosher salt

Ice cubes

Sliced jalapeno chile peppers and/or limes
Instructions 
In a 2-quart pitcher, muddle halved jalapeños with the back of a wooden spoon. Stir in orange juice, tequila, orange liqueur, agave nectar, and lime juice. Cover and chill at least 2 hours or up to 8 hours.

When ready to serve, add grapefruit soda to the pitcher. Rub rims of margarita glasses with the lime wedge and dip in chili-lime salt. 

Fill glasses with ice cubes. Remove halved jalapenos from margarita mixture; discard. Pour margarita mixture into prepared glasses. Garnish with sliced jalapeños and/or limes.
Mojito mocktail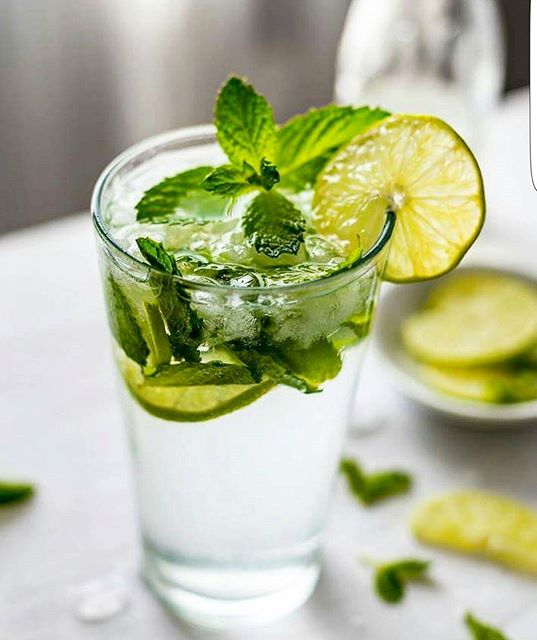 Is your Dad not a big fan of alcoholic cocktails? If yes, don't worry; we've got you covered too. Just because he doesn't drink alcohol doesn't mean he can't enjoy a refreshing mocktail. Try this refreshing, non-alcoholic mojito cocktail recipe that skips the usual rum to create a booze-free blend for your Father's Day celebration. 
Ingredients 
11 fresh large mint leaves (16 small)

3/4 lime

1 1/2 cup Sprite

1 Cup crushed ice
Instructions
Put 3/4 cut lime, 11 large mint leaves, and either the 1.5 Cups of Sprite or Simple Syrup + Club Soda into a glass. Using a muddler muddle the ingredients for about a minute.

Pour ice in and shake or mix well.

Garnish with mint and lime.

Serve immediately.
In conclusion: Any cocktail from this collection will wow your Dad and make him feel special. After all, Father's Day is about making him feel loved and cared about. And what better way to do that, then to take some time and make him a fabulous cocktail? Also, if you're searching for some easy Father's Day recipes, you can find them by clicking here.