The 7 Most Picturesque Places to Camp in the United States
You can find beautiful scenery in literally every state of the United States, which is why it's one of the best countries to go on road trips and immerse oneself in the beautiful nature that the country has to offer. This list contains seven of the most beautiful places to plant your tent and embrace the beauty of our world, while also enjoying other outdoor activities such as hiking, picnicking, and fishing. So, sit back and take note of all of these amazing places that you just have to visit this year!
Acadia National Park, Maine
This extraordinarily stunning national park is located on Mount Desert Island. Acadia National Park boasts 47,000-acre Atlantic coast recreation area, that is identifiable by its beautiful woodland, rocky beaches, and granite peaks such as Cadillac Mountain - one of the highest points in the United States. The park has three campgrounds where you can set up your tent for a couple of days and take in all the beauty that this place has to offer. The bayside town of Bar Harbor is a popular location for everyone, as it is filled with great restaurants and stores.
Minnewaska State Park Reserve, New York
The Minnewaska State Park Preserve is a 22,275-acre preserve located about 94 miles outside of the hustle and bustle of New York City. It sits on the Shawangunk Ridge, which is more than 2,000 feet above sea level. You can do numerous activities in this entrancing site, including but not limited to exploring the captivating nature, hiking on a trail and biking. It's a wonderful way to escape the hectic city life, and enjoy the serenity of the state park preserve.
Dry Tortugas National Park, Florida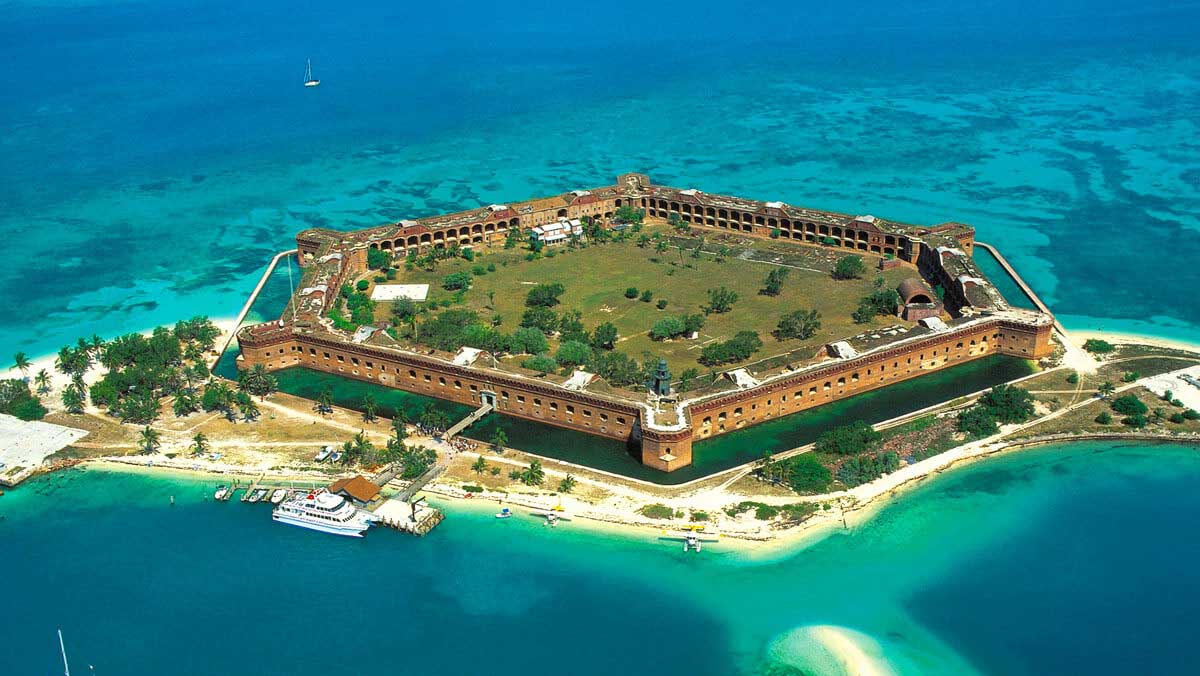 This phenomenal site is comprised of 7 islands, and located in the Gulf of Mexico, west of Key West, Flordia. Perfect for all the tropical vacation enthusiasts, this beautiful place has it all. Coral reefs, sea turtles, a lighthouse, and the 19th century Fort Jefferson. There's also a really cool dive site, where you can discover the Windjammer Wreck - the remains of an 1875 ship. Campers can explore all of these, and more! You can also rent some snorkel gear or spend your day chilling at the beach. 
Big Bend National Park, Texas
Located in Southwest Texas, this idyllic park is the perfect place for more active adventures as you can go rafting, canoeing, and kayaking. There are also trails if you're more of a hiker along the park's desert, mountain, and river landscapes. Lots of things to see and experience throughout this location, including steep limestone cliffs and the foundations of an old bathhouse near the Mexican border. Langford Hot Springs, near the Mexican border, has pictographs and the foundations of an old bathhouse.
Sawtooth National Forest, Idaho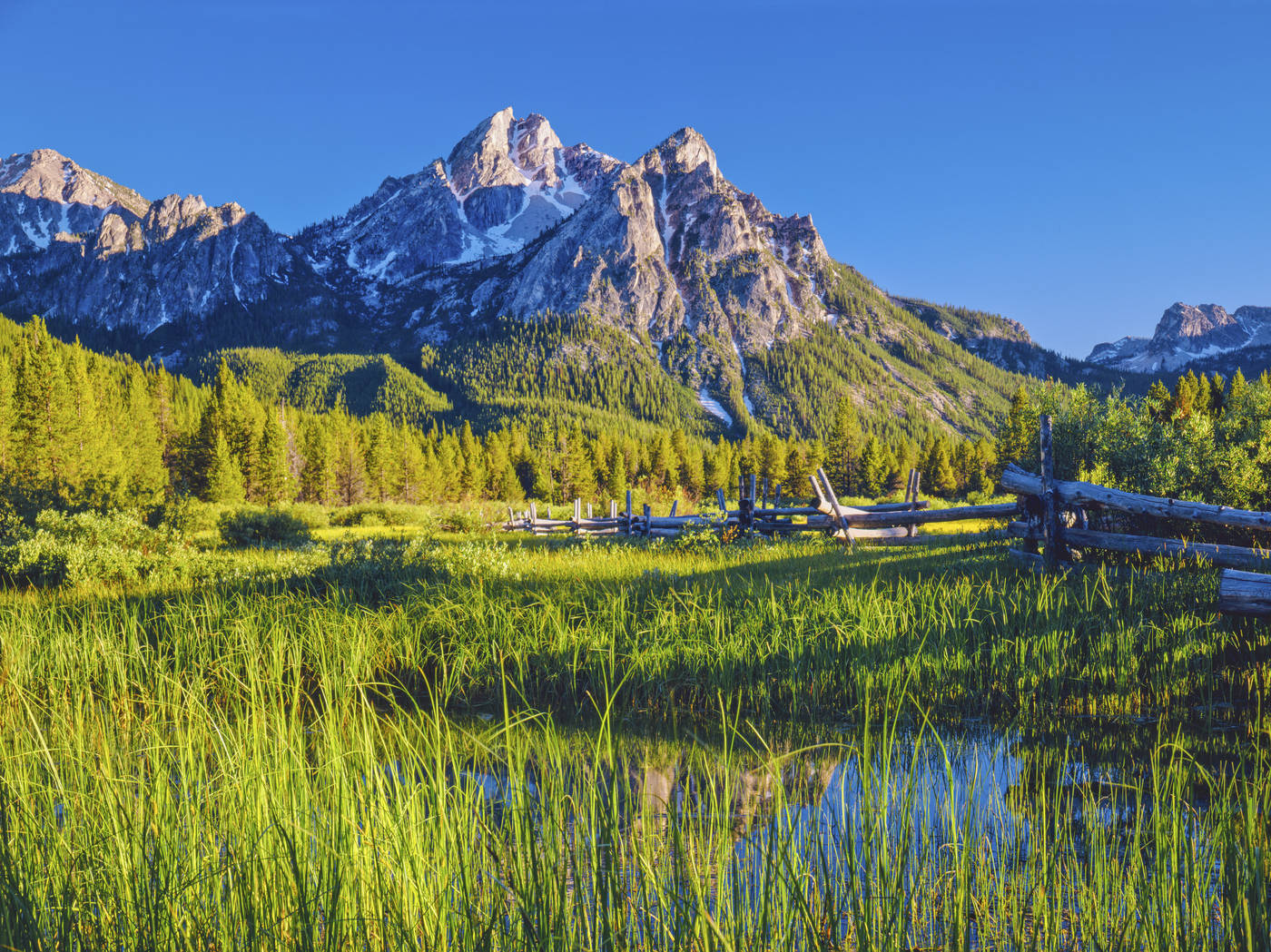 This enormous national forest covers more than  2,000,000 acres in the states of Idaho and Utah. It has a whopping 85 campgrounds, but one of the best stays is at Sawtooth National Recreation Area. This park looks absolutely beautiful all year round, but it's particularly special in the colder seasons, as you can see from this photo. So, plan your next weekend here and you won't regret it!
Gunnison National Forest, Colorado
There are 3,000 miles of trails and 1.6 million acres of public land in Gunnison National Forest, that you will most definitely enjoy exploring. You can also witness a stunning view of the colossal Rocky Mountains from here, along with a large variety of beautiful landscapes, including meadows, mountains, forests, and lakes.
Joshua Tree State Park, California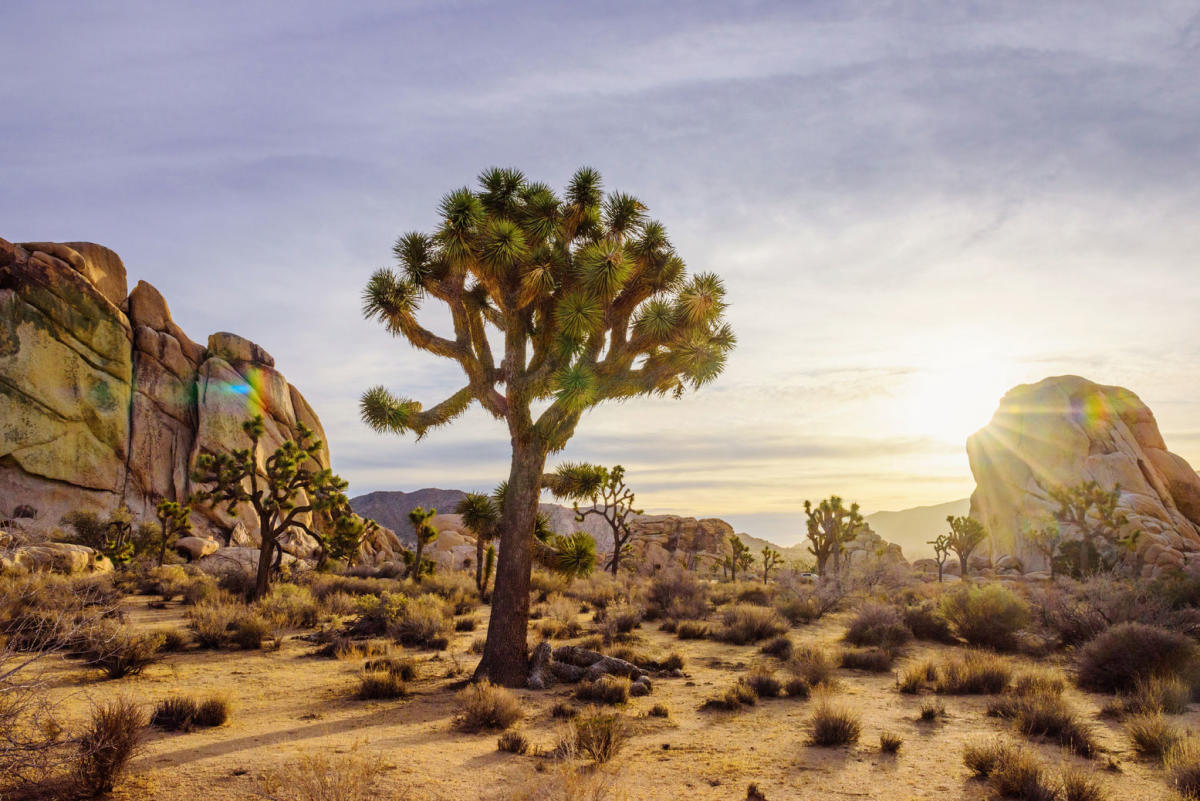 And last but not least, we just HAD to mention this iconic park in California. There are numerous campsites throughout the park, so you can literally wander around and find the perfect spot for you. You can see the beautiful rocky boulders that characterize this location, including the Mojave Desert native Joshua tree.
We hope you have enjoyed this post and got new ideas about where you can travel for your next camping experience. All of these stunning locations offer incredible views and activities, so get your camping gear ready and get started with your outdoor adventures!