3 Winter Comfort Meal Ideas
It's easy to feel uninspired and bleh in the dead of winter, with the gloomy weather outside and the cold, brisk air that just doesn't seem to end. There's not much we can do to change the weather, but there is something we can do to feel good and spice things up in our lives. That's where food comes in, the one constant that always cheers everyone up. And with the cold season, we decided to browse through the internet and pick HOT, delicious comfort foods that will make you feel all warm and fuzzy inside. We hope you're ready to get your mouths watering because we sure as hell are.
Slow Cooker Tomato Basil Parmesan Soup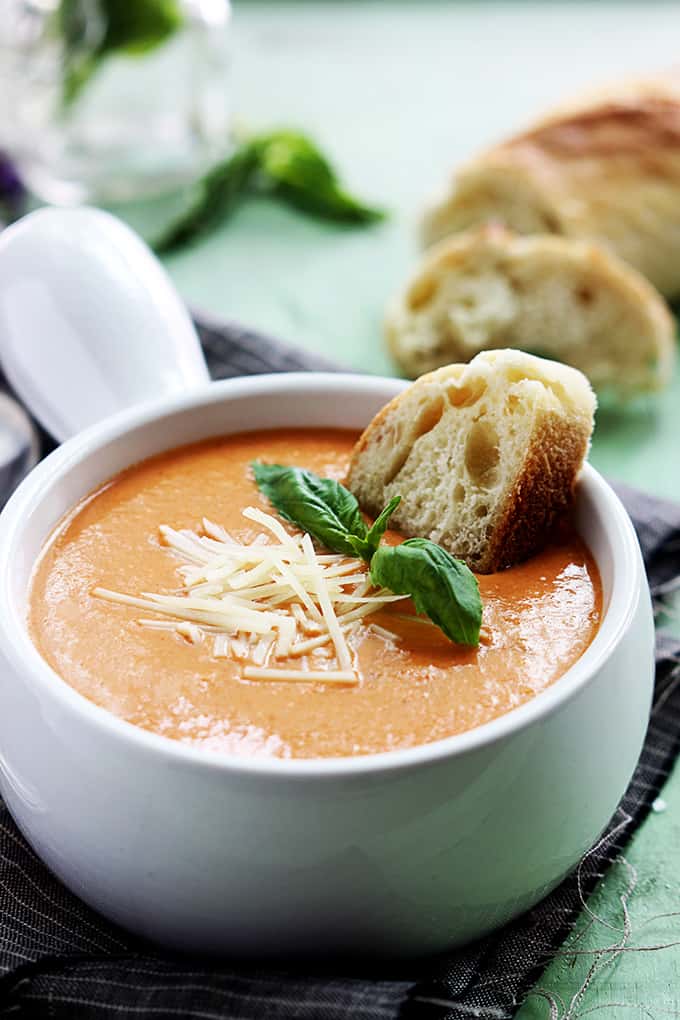 via lecremedelacrumb.com
Because soup is the first thing that comes to mind when we hear hot comfort food. And this one has it all. 
Ingredients:
2 15-ounce cans diced tomatoes

1 10-ounce can tomato sauce

¼ cup fresh basil, finely chopped

1 tablespoon minced garlic

1 tablespoon salt

1 teaspoon pepper

1 medium white onion, diced

1 cup heavy cream

4 cups chicken or vegetable broth

2 cups shredded parmesan cheese
Roux
3 tablespoons butter

1/4 cup flour

1 cup heavy cream OR half & half
Commence by adding the tomatoes, the tomato sauce, the basil, garlic, salt, pepper, onion, heavy cream and broth to a crockpot (or a slow cooker). Cover the lid and cook for 2 hours on high or 4-8 hours on low. Don't forget to give it a stir every now and then, scraping down the sides.
About 30-40 minutes before serving, make sure to blend the soup until smooth in a blender or food processor, then return to the crockpot. 
Now, it's time to make the roux. Melt the butter in a medium saucepan over medium heat. Add flour to the butter and stir until the flour clumps up. Gently whisk in the heavy cream (or half and half) until your mixture is thick and smooth. Add the prepared roux and parmesan cheese to the crockpot and stir to combine. Let all of it cook for 20-30 minutes until the cheese is completely melted. All you gotta do now is stir and serve! 
Chilli Con Carne 
via recipetineats.com
Next Tuesday, change up your Taco Tuesday rituals with this incredibly rich and delicious chilli con carne. You can get super creative with this recipe, by pairing it with so many different things. A few suggestions include: over pasta, with your hot dogs, over rice, and with sour cream and nachos! There's just so much you can do to add variety to the monotony that winter often brings in. 
Ingredients:
1 tbsp olive oil

3 garlic cloves, minced

1 onion, diced 

1 red bell pepper, diced

1 lb ground beef

3 tbsp tomato paste

28 oz can crushed tomato

14 oz can red kidney beans, drained

2 beef bouillon cubes, crumbled

1 ½ tsp sugar

½ - 1½  cups of water

Salt and pepper
Homemade Chili Spice Mix
1 - 2 tsp cayenne pepper (adjust to taste)

4 tsp paprika powder

5 tsp cumin powder

2 tsp garlic powder 

2 tsp onion powder

2 tsp oregano
Start by heating the olive oil in a large skillet over medium-high heat. Add garlic and onion, then continue cooking for about a minute before adding in the bell pepper and cooking until the onion gets transparent. 
Turn the heat up to high and add the beef. While cooking, break up the beef until almost browned. Here is when you should add your homemade chili spice mix. Now cook until the beef is thoroughly browned. 
Add the remaining ingredients with 1½ cups of water for slow cooking. Bring to simmer, then turn the heat to low so it's bubbling gently for about 1.5 to 2 hours. Add salt and pepper, and your incredible chili con carne is ready to serve! Now you have all the choice in the world to pair this yumminess with, but we strongly suggest pairing it with rice or sour cream and nachos. It's truly divine!
Easy Creamy Mac and Cheese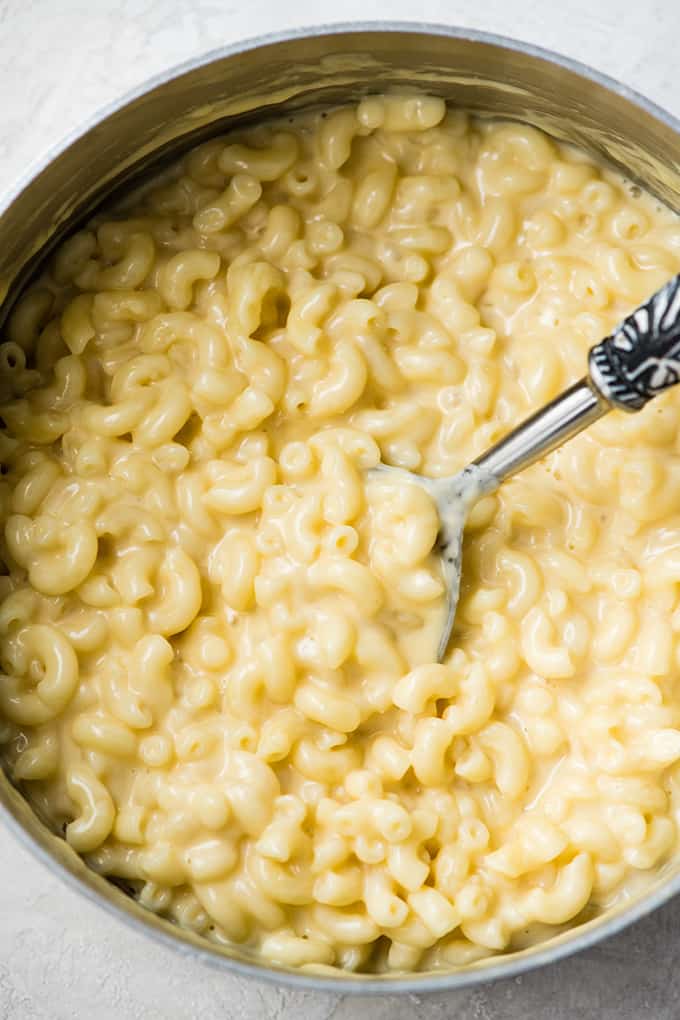 via joyfoodsunshine.com
There's no meal better than the one reminding us of our childhood. Mac and Cheese is one of those universal meals that everyone will absolutely love. And it's always better to cook it yourself, rather than buying the boxed ones that are chock full of artificial ingredients and preservatives. This recipe is super easy and quick, taking about 15 minutes, so keep on reading!
Ingredients:
8oz uncooked elbow macaroni

2 tbsp butter

2 tbsp all-purpose flour

½ tsp sea salt

¼ tsp garlic powder

1 cup whole milk

¼ cup sour cream

2 cups shredded cheddar cheese
Cook your macaroni according to package instructions. Be sure to add ¼ tsp salt to the water used to boil the noodles. Drain, and set aside.
Time to make the cheese sauce! In a medium saucepan over medium heat, melt the butter. Add flour, sea salt, garlic powder and whisk to combine. Cook this for about a minute until the mixture is slightly brown. Then, add a cup of milk and whisk till smooth. Add the sour cream and whisk till smooth. Cook the mixture on medium-high heat for another 3-5 minutes, or until the mixture gets thick. Don't let it boil!
Once the mixture is thick (sticks to the back of the spatula), reduce heat to low and add the cheese. Whisk until the cheese is melted all the way and smoothly combined with the rest of the mixture. Taste and if needed, add a little more salt. 
Now, add the cooked macaroni to the cheesy mixture and stir until everything is smoothly distributed. Let it cool for several minutes, or until the sauce has slightly thickened and stuck to the macaroni. And voila! It's time to serve this rich and creamy comfort food.
These three creamy comfort foods will get you out of the rut of winter and warm you up. If you decide to make any of the recipes above and happen to use one of your beautiful Coolina knives, take a photo and post it on social media channels tagging us for a chance to be featured on our page. We hope you have a lovely rest of winter and bon appetit!